Fire In The Sky 2019
In brief
Venue: Sunshine Coast
Date and times:
Saturday 19 January 2019 2:00pm to 9:00pm
Gates open: 2pm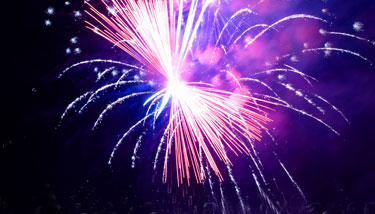 Ensure you don't miss any of the fun. Plan your journey and arrive well before the scheduled start time. 
Scheduled services
Use journey planner to find out which bus services will get you to and from Cotton Tree Park, Maroochydore.
Check for current and upcoming service changes.
Cotton Tree Park is close to Maroochydore station, which is serviced by routes 600 602 610 611 612 614 615 616 617 619 620 and 622
Event Location:
 Nearby bus stops:
Ticketing information 
Normal TransLink fares and conditions of travel apply on all services. 
Please ensure you have a valid ticket when travelling. 
Event information
For event information, see the Fire in the Sky website.